Our Working Dogs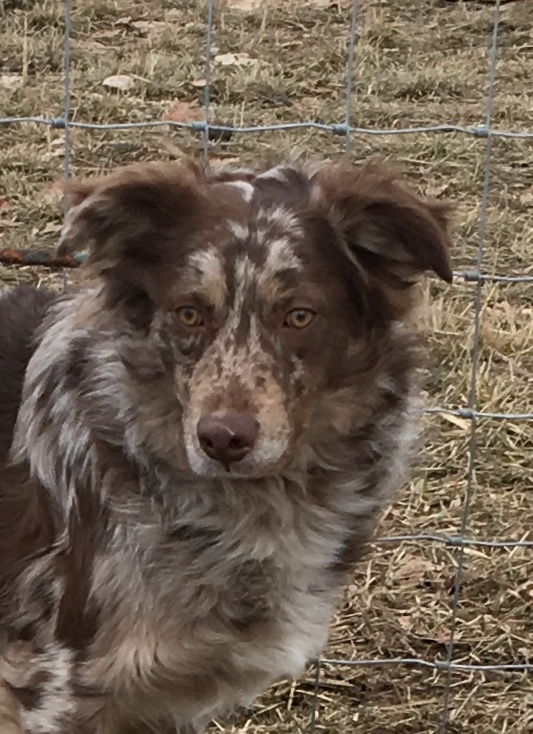 We believe that this breed originated as a working stockdog and want our dogs to have the traditional old style Aussie appearance. Our dogs are moderate in height and weight, athletically built, structurally sound, biddable, and have a strong working instinct at a young age. Our motto is "our dogs work for you." We are continuing to train dogs over the winter, and have several started dogs and puppies available for sale.
Dog Training
We have been asked so many questions in the last year about how we train stock dogs as well as family pets, that we have decided to offer some dog training classes, consultations and clinics. We will be scheduling classes throughout the year, and bringing in guest teachers as well.  Please see the calendar on the events page for upcoming dates, and give us a call for more information.
Why an Aussie?
2019 Farm Bureau Farm Dog of the Year Winner from American Farm Bureau on Vimeo.
We strive to produce dogs that will be valuable workmates to ranchers, farmers, and trial dog enthusiasts. At home our dogs do every day real work sorting, moving, and doctoring our hair cross sheep and meat goats, moving and sorting our Call ducks, and on occasion the neighbor's cattle.
Our program incorporates the old Las Rocosa, Woods, Slash V, and Hangin' Tree bloodlines as close up in our breeding program as possible. Dogs from our program have been successful in every capacity as dictated by their owners' lifestyle, from ranch and farm dogs, to competitive trial dogs, service, protection, and companion dogs.