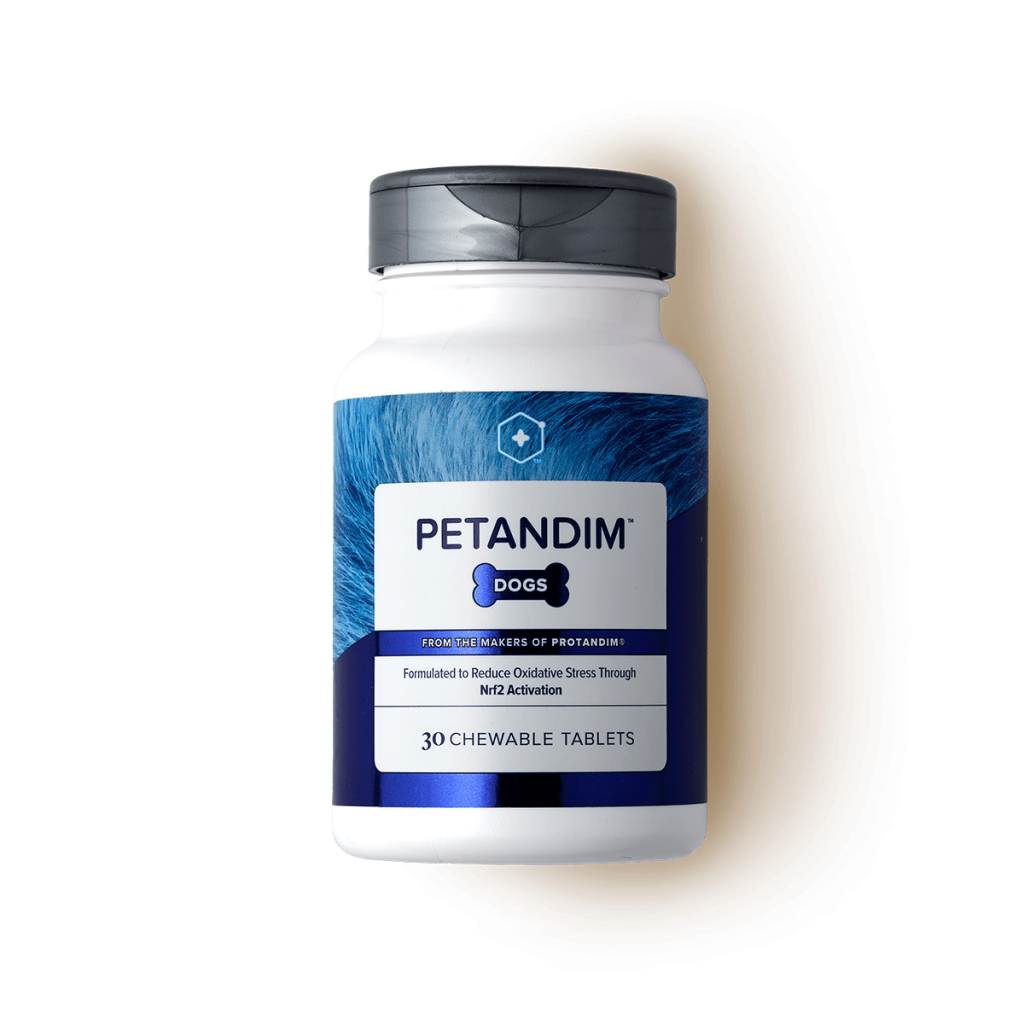 Your dog is part of the family. That's why we've introduced Petandim® for Dogs, a supplement formulated to preserve your relationship with the dog or dogs you love.
Quality of life for man's best friend
Petandim for Dogs unique formulation uses Nrf2-activating ingredients, along with collagen and omega-3 fatty acids and is designed to:
Increase playfulness
Improve energy
Support joint health
Support hearing and eyesight
Add shine to coat
If you take Protandim® Nrf2 Synergizer®, you're fighting the signs of aging caused by oxidative stress. Fight for your best friend, too, with Petandim. This supplement for dogs delivers many of the same benefits. It activates enzymes that enhance production of your dog's antioxidants to fight free radicals and reduce oxidative stress. Plus it has omega-3 fatty acids and collagen for an all-in-one doggie supplement. From support for healthy joints and a shiny coat to an extra spring in their step, Petandim is scientifically formulated to support the health and wellness of your furry best friend. All this, in a bacon, chicken, and liver flavored chewable tablet they'll love. There are studies that suggest dogs can help us live healthier lives. Return the favor with Petandim.
Contact us today to try a free sample of Petandim. 208-739-3246